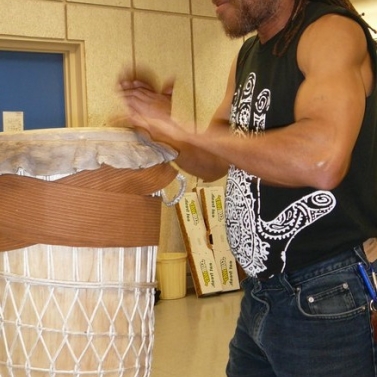 NELSON, BC--(Marketwired - June 10, 2015) - In honour of our 10th anniversary, Make A Change Canada will be hosting an extravaganza on October 8, 2015, broadcast live from the Shambhala Performance Hall at Selkirk College in Nelson, B.C. The extravaganza will feature prerecorded appearances by individuals who have benefited directly from our services. We will be contacting our current and former students, as well as community partners, volunteers, supporters, and other important individuals who have been instrumental in furthering our organization, to ask for their involvement.
The live extravaganza will feature success stories from graduates of Make A Change Canada's Business Abilities and Web Essentials/Web Advanced programs. Through story and song, this will be a celebration of people from across Canada overcoming their challenges, and a celebration of the organizations and people who support them.
"The true success stories you will hear at the live extravaganza will not only inspire you, they will demonstrate the innovation, creativity, and determination of individuals who have been successful in embarking on a new or revitalized career despite facing considerable hurdles," said Anne-Marie Edgar, Executive Director of Make A Change Canada. "To date over 1900 clients have participated in the Business Abilities and Web Essentials/Web Advanced programs. Eight staff members support the delivery of our programs, and I know they join me in congratulating our dynamic program participants in their achievements."
One of the first graduates to volunteer his story for the event is Patrick Jarvis, owner of Ancient Hermit Drums. "I plan to get the camera and some fellow drummers out in the yard, and we will jam it up," said Jarvis. "Business Abilities from Make A Change Canada helped me get my business further off the ground than I ever could have myself, and I was thrilled to be asked to participate in the extravaganza," Jarvis added.
Members of the media and current and future program participants, aspiring entrepreneurs, career practitioners, funders, and supporters are invited to join us in this live extravaganza in celebration of our 10th anniversary.
About Make A Change Canada/Faire un Changement Canada
Make A Change Canada/Faire un Changement Canada, established in 2004, is a national nonprofit and charitable agency that provides employment and skills training to Canadians who face challenges to employment. Clients include people living with a disability or chronic health issue, youth, stay-at-home parents, older workers, Aboriginal Peoples, new Canadians, LGBTQ (lesbian, gay, bisexual, transgender, queer) people, and people living in rural areas. Our mission is (in part) to help Canadians from coast-to-coast realize their full potential. "If we can awaken the passion within, we can achieve almost anything." -- from the Make A Change Canada vision statement.
About Ancient Hermit Drums
Located on the banks of the picturesque St. Mary's Bay in Weymouth, Nova Scotia, Ancient Hermit Drums creates custom hand-carved African drums from local materials. The business also offers workshops to schools and other groups. For more information, please visit https://www.facebook.com/AncientHermitDrums.
June 10,2015