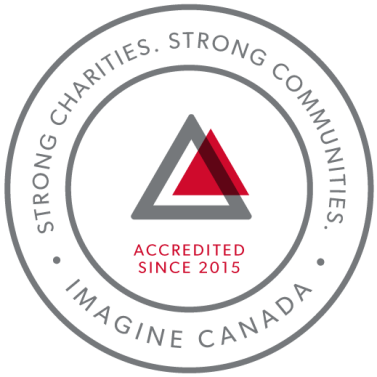 NELSON, BC--(Marketwired - June 03, 2015) - Make A Change Canada today announces that it has been accredited under Imagine Canada's national Standards Program. With this achievement, we join a growing community of now 150 organizations dedicated to operational excellence.
The Standards Program is a Canada-wide set of shared standards for charities and nonprofits designed to strengthen practices in five fundamental areas: board governance; financial accountability and transparency; fundraising; staff management; and volunteer involvement.
"Accreditation was made possible by a team of volunteers from across the country working together toward that aim," says Anne-Marie Edgar, Executive Director of Make a Change Canada. "We would not have achieved this goal without this wonderful team."
"It's no small feat for an organization to earn Standards Program accreditation," says Bruce MacDonald, President and CEO of Imagine Canada. "It's a rigorous, peer-reviewed process that is meant to build public trust and confidence in the charitable sector. These organizations take accountability and operational transparency very seriously. We're glad to have them on board."
The goals of Imagine Canada's Standards Program are to increase the transparency of charities and nonprofits, and to strengthen public confidence in individual organizations and the sector as a whole. Our policies and procedures in the five areas of compliance were evaluated by a group of volunteers from the sector, and were found to be compliant with the Standards Program.
"Both our volunteer team and board of directors worked hard to bring this goal to reality, and this formal level of recognition as an accredited charitable organization will demonstrate to Canadians that our mission is one they can feel confident in supporting through their charitable donations," Edgar adds.
About Make A Change Canada/Faire un Changement Canada
Make A Change Canada/Faire un Changement Canada, established in 2004, is a national nonprofit and charitable agency that provides employment and skills training to Canadians who face challenges to employment. Clients include people living with a disability or chronic health issue, youth, stay-at-home parents, older workers, Aboriginal Peoples, new Canadians, LGBTQ (lesbian, gay, bisexual, transgender, queer) people, and people living in rural areas. Our mission is (in part) to help Canadians from coast-to-coast realize their full potential. "If we can awaken the passion within, we can achieve almost anything." - from the Make A Change Canada vision statement.
June 03,2015