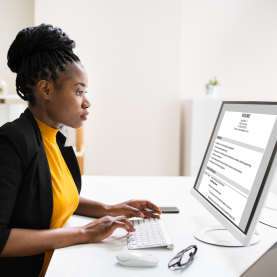 © Make A Change Canada. All Rights Reserved.
There is more than one reason why someone could be searching for work. The most common reason is that they find themselves unemployed and need to find viable work. Other job seekers may already be employed but want to find a job that better suits their skills and education.
Perhaps you're newly entering the workforce, or re-entering after completing an education or skills training program. Or maybe you have had a gap in your employment history and are wondering how to effectively approach your job search.
In addition to these scenarios, new life situations can also arise and restrict your employment options. For example, you could experience an unexpected health issue, or you may need to move to a new community or province. Any change in your circumstances could have you considering new options in employment roles, looking for remote work opportunities, or changing your career plans altogether!
Mapping out the Steps
The more prepared and organized you are with your job search, the more effective it will be. Listed below, we have identified five key steps to help you with your job search: identify what you want, define your personal brand, research to explore your options, create your résumé, and locate the opportunities.
Step 1: Identify What you Want
Begin by identifying your skills, followed by what type of employment roles you are most interested in. As you research your options, other career opportunities may also emerge that you hadn't previously considered.
Consider these questions to help you identify what you want in a new job:
What roles am I interested in?
What have I liked about my previous jobs? What have I disliked?
Are there new roles that I haven't considered before but which interest me now?
What is my greatest strength or superpower?
What do I not want in my next employment role? (This would be your "deal breaker.")
Continue by identifying all of your skills. Place your skills in a list and order them from your strongest skills through to your weakest. Be sure to include both soft skills and hard skills in your list. This list will become your reference when creating your generic résumé.
Next, identify the companies or organizations that you would like to work for. Be sure to note who the hiring manager is and their contact information, if available.
Now, by pairing the type of role you desire with the type of business or organization you'd like to work for, you can begin to form a clear picture of your ideal job. For example, this could vary from working in a fast-paced digital marketing agency to working for a nonprofit organization and contributing your skills in that sector. Don't forget to be conscious of what tasks or roles you do not want, especially if you feel very strongly about them and they are your "deal breakers." Finally, be sure to determine if you are open to lifelong learning and taking courses to upgrade any skills you may be lacking for the roles you most desire.
Step 2: Define Your Personal Brand
You have a brand whether you know it or not! It is important to ensure your brand is a fit with your personal values and career aspirations.
Long before you begin applying for work, you'll want to ensure that your online presence is positive and professional. Have your friends and family members review your social media accounts and provide feedback. This will give you a chance to carefully edit and craft your online profiles to present yourself as true to the brand you want to be identified with, and one that is clearly aligned with your values. (Read our article Your Career Vision and Values, and Why This Matters for more on this topic.)
Below are questions to consider when reviewing your online presence:
What image are you currently projecting of yourself based on your postings, comments, and photos?
What are potential employers seeing when they view your profile?
Is your online image consistent with the information in your résumé?
If you are struggling with how to write about yourself, one helpful practice is to review the profiles of professionals on LinkedIn and notice how they write about and present themselves to the outside world.
Consider creating a posting on social media announcing to your friends, family, and your network (whether college peers or previous work colleagues) that you are looking for work. Be professional, and be really clear about the type of role or job you are seeking. You can also ask your contacts to share your posting with others.
Think of using the same approach a business would when they promote their product or service through an "elevator pitch." This would be a three- to four-sentence overview of yourself, including what you do for work and your professional goals, and should be written to capture the attention of a potential employer. Don't forget to include your contact information so that people can reach you if they know of a job opportunity, or have a tip or lead they wish to share.
Creative Ideas to Showcase Your Brand and Skills:
Develop a simple, personal website to feature your skills, résumé, and work portfolio or samples.
Create a video to introduce yourself and read out your elevator pitch.
Create a LinkedIn account and invite professionals to connect with you. Begin by searching their name and clicking 'connect.' You can directly link them to your job-related posts by adding @ (and their name). Read their postings and comment if you find their postings helpful, engaging, or interesting.
Design a creative online infographic of your career highlights or skills, and post it to LinkedIn or other social media accounts. This is not the résumé you would be sending with a job application but something more colourful and interesting to capture people's attention.
Place samples from your portfolio on your LinkedIn profile, either in your overview or under the "Featured" or "Projects" sections.
Be yourself! This means that, while still being professional and appropriate, you also talk about your unique hobbies and interests from time to time. It is surprising how relevant a hobby can be to a hiring manager. Remember, anything goes when it comes to interests, from knitting to skydiving!
Are you still unsure what to post? Put yourself in an employer's shoes. What would you want to see—or be looking for—when you research a job applicant? What would eliminate an applicant from the candidate pool? Remember, your postings are open to everyone, including employers. Be cautious about being too casual when reaching out to—or responding to—a message from a potential employer.
Step 3: Research to Explore Your Options
A good place to start your research is with the available labour market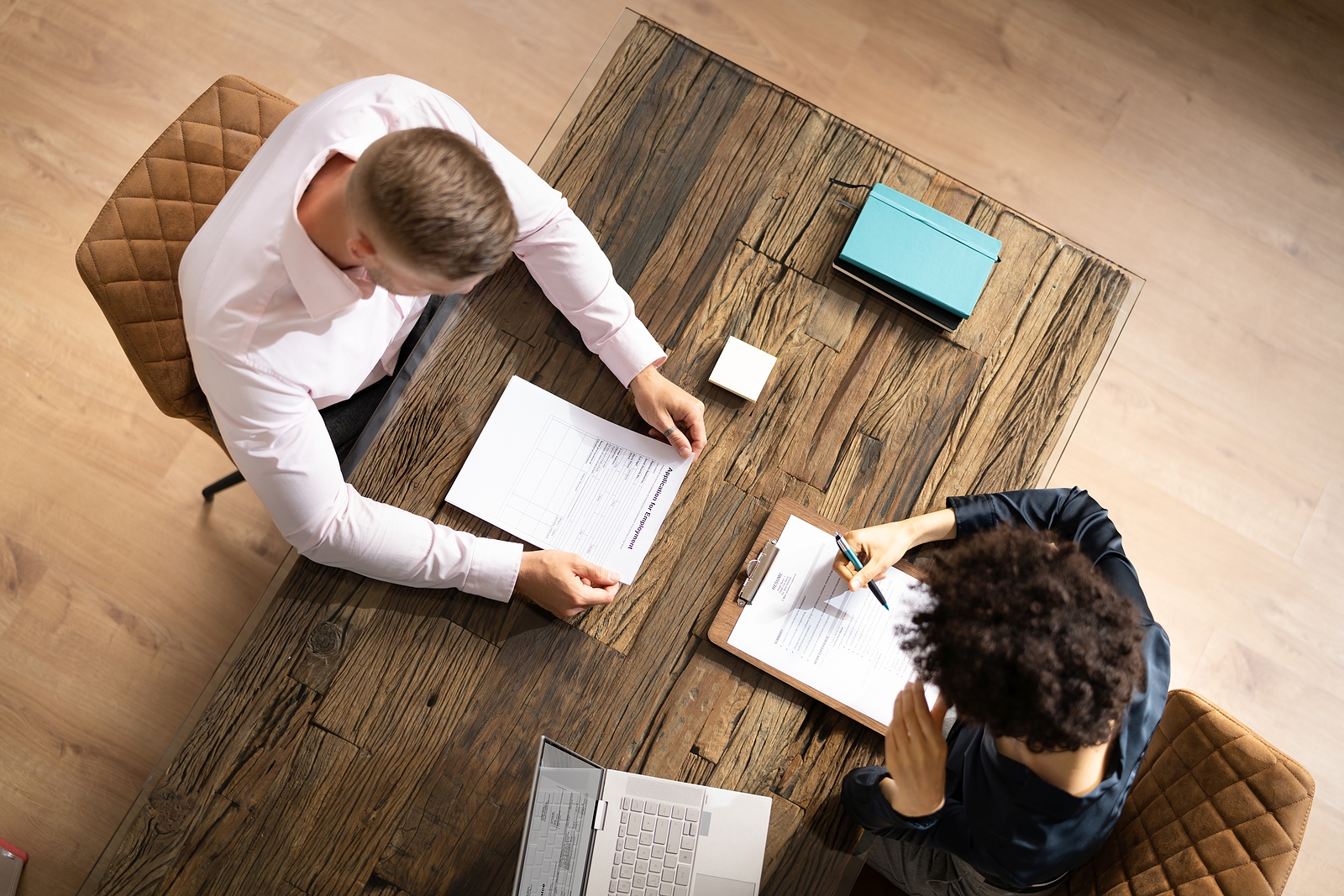 information (LMI). Each province and territory provides LMI specific to their area. Here is a helpful link: Jobbank.gc.ca/trend-analysis. A good LMI site will help you to explore the job market filtered by occupation and location. It will give a description of a job role, wage ranges, employment prospects, educational requirements, and skills needed for the role.
You will also see whether you may need training or education for the next step in your career. Be sure to search what jobs are currently in high demand or will be in the future, particularly if you are open to upgrading your skills.
If you have identified specific companies or organizations that you are interested in or that seem to align with your own career vision and goals, you can begin to research them. Read their mission statement, the type of roles they offer, and if they have current job openings. Pay particular attention to the skills, aptitudes, and qualities they list in their job postings.
Another way of gathering labour market information is to conduct informational interviews with people working in your field of choice. You can also benefit by searching job postings in your area that are of interest, just to see if you have the most in-demand skills needed or if you should plan to acquire or upgrade a skill by taking a course.
Step 4: Create Your Résumé
It is best to begin by creating a generic résumé that will serve as a template for each résumé you submit to an employer. This résumé should include all of your soft and hard skills, your past employment experience, your accomplishments or achievements, as well as your education and any certifications you hold. Your résumé and cover letter are of primary importance in getting noticed, so you'll need to spend the time and effort tailoring your generic résumé to each job opportunity of interest.
Hiring managers often get dozens—if not hundreds—of résumés in response to their job postings. On average, they spend six seconds or less scanning each résumé.
Large corporations of 100 employees or more usually use the technology known as an applicant tracking systems (ATS) to automate the screening process. Therefore, résumés that are optimized for the ATS algorithms will have a better chance to reach the next level in the hiring process.
The next few tips are vital in being shortlisted for an interview.
Format your résumé so that it passes the ATS filter algorithm. ATS systems often skip over designed résumés and those with headers and footers. Use plain text only and use headings that are simple. Use consistent formatting for your work history and dates, and avoid tables or charts.
 
Choose your résumé style. If you have big gaps in your employment history or no employment history, then a functional résumé may be your best option. Otherwise, employers prefer a chronological résumé.
 
Match your skills as closely as possible to the job requirements. You don't need to have every single skill listed in the job posting, but you should have at least 60% of them—and you definitely need to have the top skills. In your generic résumé, try to pair each of your skills or accomplishments with a subtle action or power word.
 
Tailor your résumé to the job opportunity by matching keywords. Once you have your generic résumé prepared and are applying for a specific opportunity, be sure to add the keywords used in the job posting to your résumé. Keywords are often related to specific skills or abilities, such as "JavaScript," or they may be words related to work experience such as "writing" or "management." By adding keywords from the job posting to your résumé, you can show you are a good fit for the position and better meet the ATS algorithm keyword targets.
 
Tailor your résumé to the job opportunity by matching your key skills and titles to the job description.

Here are a few examples:

- Ability to problem solve
- Strong attention to detail
- A good team player
- Proficiency in Adobe products

Even though you have structured your template with a power word to effectively describe your work experience and skills, you now need to further tailor your résumé by matching the job description's exact words or phrases to describe your skills.

For example, if the job ad says 'Ability to problem solve,' be sure your résumé has the words: 'Ability to problem solve,' and not 'I am able to troubleshoot a problem.'
 
Create an effective cover letter. A cover letter gives you an additional opportunity to show how you are a good fit for the job. Keep your cover letter to one page whenever possible, and be sure to begin by identifying the reasons that you want to work for the company. For example, you could talk about how the role or the company culture itself is a good fit, or how your values align with the company's values.

Try not to duplicate what is included on your résumé. Instead, address the different skills listed in the job posting, and give a thorough example of how you meet a specific skill through your education, training, or work experience. Don't hesitate to mention your greatest accomplishments here!
 
Target the hiring manager. When sending an email or message to any potential employer, try to use the name of the hiring manager, if provided. The job posting should indicate whether you need to directly apply on the company's website or send your application to a particular email address. If no name is provided for the hiring manager, then use, "To Whom it May Concern:" in your cover letter.
 
Use a professional file format. Attach your résumé and cover letter in PDF format to preserve formatting and upload to the company website or the email, as required.
Step 5: Locate Your Opportunities
You have worked hard to determine your interests, have developed your personal brand, have completed some basic research, and have prepared an up-to-date résumé. Now it's time to locate and apply for jobs. In your job search it is important to focus on both the hidden job market and on jobs that are widely posted.
The Hidden Job Market
Some employers prefer receiving candidate referrals through their staff or employees. All your friends and relatives have professional and personal networks and may know someone who is hiring. Don't discount the idea they may be willing to forward your name along to the right person or recommend you for a particular opportunity. Even the gym or a club you belong to could become a potential source of job leads.
It is important when taking advantage of these hidden and word-of-mouth opportunities to be comfortable talking about your job search goals and your skills and strengths. Remember, you don't want to seem too eager or appear desperate, but you do need to be willing to put yourself out there in the most positive light possible.
Employment Websites and Job Boards
Whether you are seeking a job in your local community or looking for remote or hybrid work opportunities, the online job posting sites often have filters to help you locate suitable roles.
Here is a list to get you started:
Jobbank.gc.ca: This is the official job search site from the Government of Canada. The site allows job seekers to search by location or to utilize the advanced search to filter searches based on education, salary, job categories, and more. You can also research and explore labour market information and find career planning advice. As well, it offers a mobile app, job alerts, and a job matching feature.
Glassdoor.ca: Provides information about employers through reviews from past employees. This can help you make a more informed decision about an employer of interest and gain insight into the culture of a company or organization. It also offers a job search engine and information about salary levels.
Indeed.com: This is a popular site that posts almost every job posting on the internet. It is free, easy to access with a login, and allows job searchers to upload a résumé PDF, or to create an online résumé on the site to easily apply to various roles or jobs with only a couple of clicks. Applying in this way is not always your best strategy, because you won't be tailoring your résumé to each role or job. Having a generic résumé on Indeed.com will allow employers and recruiters to reach out to you if they are interested, but there are privacy and safety considerations. You do not want to show your phone number, address, or any other private information.
LinkedIn.com: 95%* of recruiters are on LinkedIn searching for job candidates. LinkedIn provides opportunities to connect and network directly with employers, colleagues, and professionals working in your field of interest. It's a key platform for searching for and accessing the "Jobs" feature on LinkedIn. Here, you can search by including one or several different keywords to help narrow or broaden your job search, and to receive emails or notifications when jobs in your field and location (or remote opportunities) become available. It also offers an option in your profile settings to tell recruiters that you are looking for work.
CharityVillage.com: If you are interested in working for a nonprofit organization, this is the top source for Canadian nonprofit jobs and offers the option to search for remote jobs.
Other Job Boards: In addition to these sites, there are also the provincial employment centre job boards that are updated regularly, specialized sites such as Careermine.com for jobs in the mining industry, TheGreenestWorkforce.ca for employment opportunities within Canada's forestry sector, or BCtechjobs.ca that allow you to search for tech jobs in British Columbia.
Your Preferred Employers: If you have identified a business or organization you'd like to work for, then check the career page on their website on a daily or weekly basis. Many companies only post jobs on their own websites.
Popular Hashtags for the Job Search
There's a lot of 'noise' on social media. Hashtags can help cut through the clutter and assist you in reaching the employer target audience.
Here's a list of some hashtags you could use in your online posts:
#hireme
#resume
#needajob
#________ (your field of education or experience)
#jobsearch
#jobhunt
Here are some hashtags to help you find an employer:
#hiring
#HR
#recruiting
#jobangels
#jobsin________ (add your field of interest, for example copywriting)
#hotjobs
#Canadajobs
Beware of Fraudulent Job Postings
With all of the free places to post a job, there are some job postings that are fraudulent. Stay alert and be aware of the ways to stay safe. If a job posting asks you to provide an email address from a Gmail or Hotmail account, proceed with caution. The job posting should also link to a company website, and it should never ask you for money. If the salary seems outrageously too good to be true, then this may just be a fake hook from a fraudulent person.
Source: Forbes, (Ryan, 2020), 95% of Recruiters are on LinkedIn Looking for Job Candidates. https://www.forbes.com/sites/robinryan/2020/09/09/95-of-recruiters-are-on-linkedin-looking-for-job-candidates-how-to-impress-them/?sh=6cd3b2fc42ef
Summing it up
Whether you are entering the workforce for the first time or re-entering after experiencing a gap in employment, being well organized and systematic in your approach will give you the best chance of finding the employment opportunity you are seeking. By following the five-step process outlined in this article, the insights and understanding you build along the way will help you gain the confidence you need to present yourself as a more viable job candidate, and ultimately help you be hired into the job of your dreams.
And remember, if you need help with your job search, consider reaching out to a career or business coach, an employment services organization in your local community, or our online career assistance and skills training programs that can help you identify and work toward your employment or self-employment goals.
Resources
Make A Change Canada provides online supportive programs for individuals who are facing barriers to employment across Canada.
Online Career Exploration and Job Search Resources for people facing barriers to employment:
If you experience barriers to employment, you could be eligible for services. Visit AnyCareer.ca for more information and to apply online.
Online Skills Training:
Make A Change Canada offers online employment and job search assistance and web/digital skills training.
Online STEM Education:
The online Certificate in Web and Digital Technologies Programs (Foundational and Advanced levels) are ideal for those who wish to gain valuable web/digital skills for employment or self-employment. Visit StudyAnywhere.ca for more information and to apply online.
One-on-one Support:
When you join Make A Change Canada's Web and Digital Technologies Certificate Programs, you will benefit from the support of dedicated course instructors and teaching assistants. Students receive ongoing assistance during our weekly classroom sessions, online chat or email, and one-on-one assistance sessions. Our overall objective is to help support you in achieving your career and learning goals.
Employment Assistance:
Make A Change Canada's AnyCareer.ca website gives those with barriers to employment access to helpful resources from the comfort and convenience of home. Submit your online application and get career ready today!